Just when you thought it was safe to click on the
http://www.mypointsintime.blogspot.com/
link. HA! Yes...more favorites. This could go on all year, you know.
No, really, it could.
I have been a little remiss over the past few days in writing, because I've gotten all caught up in this little website called "Pinterest" (
http://www.pinterest.com/
). Of course, you have to have an invitation to join (which is easy enough to obtain...OBVIOUSLY...because they let me in) and it is a little bit challenging at first to figure out. I say that only because it was a little bit challenging for ME to figure out.
The purpose of Pinterest is to take all of those really cool ideas that you used to put in a folder for later but never got around to on an online bulletin board (or 32). Each of your boards is named whatever you want it to be named (just scroll to the bottom to add new boards...this took me a week to realize...no lie) and you can edit the boards if you do something boneheaded like put "30 Ways To Get Underarm Stains Out Of Your Laundry" under recipes.
Of course, "pinning" those 30 ways was a bit well...nasty...though. To put it under "recipes" is just doubly heinous.
I have boards for many things including a couple of the ones that they originally stick on there for everybody. There is something called "My Style" which I assume is supposed to be for pinning all of those great outfits that you could put together to look cute.
Yeah, I deleted that bad boy.
I added ones for "Someday..." for wedding ideas for Jill's future "big day" although I don't see that day coming anytime soon. On one hand,..."yay!" because I can't afford it at this point in time, and I don't see anybody chasing her with gazelle-like intensity (to paraphrase Dave Ramsey). On the other hand "boo" because several in her class are either already married or headed in that general direction and there's always that nagging fear that she will one day just marry something just because it's time.
Yikes.
Anyway, I've been on Pinterest a lot (which is "pin" for like what you do to a bulletin board and "interest" like what interests you) entirely too much...so I'm trying to take a break and get back here and write a little bit.
About other things I like. Yeah, that's different.
But here goes...
101. Pinterest
Yeah, bet you saw that one coming, yes? I've already described it...but I will attempt to show you a few things that were on there this week.
Homemade Olive Garden salad dressing. (ROCK ON.)
Someone (not me...I didn't pin this one) said that this was his/her "Favorite place in Paris." Hey, what's not to like about Paris, right?
Or this? C'mon...you know it's awesome.
So, check out Pinterest and follow my boards. Or not. Chances are I'll be ripping off (er..."pinning") stuff off yours anyway.
102. Pink Carnations
I am a Phi Mu (note the use of the word AM instead of WAS) and our flower is the pink carnation. These were in the flowers at our wedding, and if I see them...I smile. I realize that a lot of people see them as funeral flowers...but me? I see them as happy reminders of a point in time when I was young, thin, and had the world by its tail. Or something like that.
103. Peanut Butter
I have been attempting to be faithful to a healthy diet for the past 18 days. Yes, I'm counting.
There have been a few times that have been difficult...and more often than not, they involve peanut butter. Peanut butter is an excellent source of protein...but it is also an excellent source of carbohydrates and fat...two of the very things I'm trying to escape.
Peanut butter is best with chocolate...but it is also very good with apples. Apples are good, yes? (FYI: Apples with peanut butter...much better.)
I have always liked peanut butter...and I'll admit that Jif Extra Crunchy is my favorite. Creamy is fine...but I need some texture. Obviously, a LOT of texture. Hopefully, peanut butter will fit into my diet someday in a way that isn't over the top crazy...but since I could actually eat it out of the jar with a spoon...abstaining is probably going to be in my best interest.
104. St. Augustine, FL Family Reunions
When I was younger (and at least once while I've been older...), I've attended family reunions in St. Augustine. My father is one of thirteen children, and when you have 36 first cousins...a family reunion is like a gathering on steroids. It was even bigger than that because the oldest cousins were having children the same age as some of the younger cousins. And so on.
With that many children being born and named...it was inevitable that some of us have the same name as our cousins. Including me. I have an older cousin named Karen Marie (I was Karen Leigh)...and since she was born to one of my Dad's sisters...she had a different last name. But we didn't win the name duplication prize...
That would go to the name "Michael" shared by my cousins Michael Augustine (Mike) and Michael Davis and my little brother, Michael (also Mike) Toner. Yes.
Many of my cousins have first or middle names after one (or more) of the original 13 children or the grandparents. Or maybe they weren't named after them at all...they just ran out of names. I suppose either theory could hold water.
In fact, my sister, Kathleen has my grandmother's name "Dorothy" as her middle name. So did my Aunt Dot, and my cousin, Marianna.
To remember who everyone was and who belonged to who...I had to memorize the children in order and taught my siblings to do the same. (Ann, Jacqueline (Jay), Dot, John, Patty, Walter, Jimmy, Eileen, Eugene (Butch), Eddie, Don, Donna (Cookie) and David). This was especially helpful with those cousins with the same name.
I loved going to those family reunions as a child...and I enjoy keeping up with my cousins Lynne, Mark, Michael, Patricia, David, and Gerry and cousins-in-law Darcy and Kristin on Facebook. Hopefully, we'll head back to St. Augustine for another reunion soon. I for one...am ready.
105. Crocheting
When I was somewhere around 10 or 11...Mr. Billy Daniel's mother taught me to crochet. I practiced and finally learned to branch out a little bit...but I still enjoy sitting down and creating something beautiful. Several years ago, I decided to crochet a blanket for everybody in the family...all in one year...for Christmas. I did it...but it wasn't easy! Especially since I was in college at the time.
Yeah, yeah, "several year ago" is relative.
I still enjoy sitting down and crocheting blankets although I do have one baby blanket that I - no lie - started in 1989 when I was pregnant with Jill...and still never finished it. I still have it...and one day I'm going to finish it.
Hopefully, it will be by the time I have grandchildren. Oy.
106. Queen Latifah
I absolutely love just about any movie that Queen Latifah (Dana Elaine Owens is her real name) is in. She just seems like one of the most real people on the screen...and what's not to love about that. She started out as a rapper...and moved into acting...and now producing. All I know...is the woman is talented...as well as a pitchwoman for CoverGirl.
And for those of you who were in the Jr. High Glee Club in Thomaston...you'll recognize that song.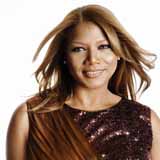 107. Def Leppard
I have been a fan of Def Leppard for a number of years...but it started when I was in graduate school (1986-88). I would work all day...go to class...and would find myself up around 11:00 at night all jacked up on Diet Coke. I would turn on my Def Leppard tapes up LOUD as I was leaving AUM and would be able to sleep when I got home. I suppose just having the loud music (and the relief that the lectures were over) and some time to sing...made all the difference.
Most people don't realize that for at least part of Def Leppard's career...they have had a one armed drummer. Due to a car accident, the drummer lost his arm and developed a way of using his feet and his good arm to continue as the band's drummer. You can tell if you listen...but I love the fact that he overcame that adversity...and that the band encouraged him to do it.
Here are a few of the songs that I like the best. The first is OBVIOUSLY going to be "Pour Some Sugar On Me"...probably still played at men's clubs and in pole dancing clinics throughout the United States. (Ewww...but whatever.)
R.O.C.K. O.N.
Or this one...
Animal. Yes.
Or this attempt at a love song...
Hysteria. Ah, it still rocks. :)
Photograph...:)
Foolin'...and obviously before the accident...
Seriously...you ought to watch this one just for the 1980s cheese factor alone. I'm so serious. But I do like the song.
A few years ago, I saw the ultimate in "say WHO?" moments when I saw Def Leppard and Tim McGraw perform "Nine Lives" together. It totally rocked.
Ah, can't find the video...but here's the song. But you get the idea.
Love Def Leppard. Rock on.
108. Jelly Belly Buttered Popcorn Jelly Beans
I realize that everyone has their favorites. These are mine. Big time. I actually like most of the Jelly Belly jelly beans except for licorice and the cinnamon. If you have not tried these...you totally need to. I've also realized that I'm not alone in having these as a favorite because they sell them in a package by themselves. Yum.
109. People Who Beat the Odds
Much like the drummer in Def Leppard who continued on without an arm...I am a huge fan of people who beat the odds. It is pretty much a common thread among many of the people that I admire, and one that I never undervalue.
I love watching Special Olympics athletes compete, Cinderella teams, and people who were counted down and out coming back for an encore.
110. L'Occitane Rose Lotion
L'Occitane (pronounced LA-SEE-TAHN...at least in Birmingham, Alabama) sells some really great products, and they are mighty proud of said products as reflected in what they cost. In the summer of 2007, my sister's stepdaugher, Aurore, came over from France to spend several weeks with us. When I would go in to tell them goodnight, I would smell Aurore's lotion...and asked for it from my sister for Christmas. I still love that lotion and use it every night before I go to bed.
111. Letters and the U.S. Mail
I don't know about you...but I love getting mail. Not bills. Mail. Cards or letters that someone has chosen to take the time and expense to send me. I keep them all.
Every once in awhile when I am feeling low, I'll get out those letters and reread the sentiments. I'll laugh at the worries that I once had that are so far in the past that I am just grateful. I'll smile at the sweet words that someone who has gone on to be with Jesus has written me...and I'll feel that they are where they were here instead of where they are now.
I know that the postal service raises its rates every so often...and if truth be told...are we surprised at this? We now send our notes electronically or deliver our cards in person. We can stop our junk mail and credit card offers by calling a 1-800 number and many newsletters...and magazines...are available online.
I still make it a point to use the U.S. Mail every week on what I loosely term "Write a Friend Wednesday." I usually write whoever the Lord prompts me to write...and I hope that they enjoy getting mail as much as I do.
If that's possible.
Well, look...because I couldn't count...you got eleven instead of ten tonight...
Anyway, thank you for reading this list...and the next couple that I'll have coming over the next week or so. Those of you who are enjoying the blogposts...thank you for letting me know. It really means more than you know.